Vita
BIOGRAPHY OF JASCHI KLEIN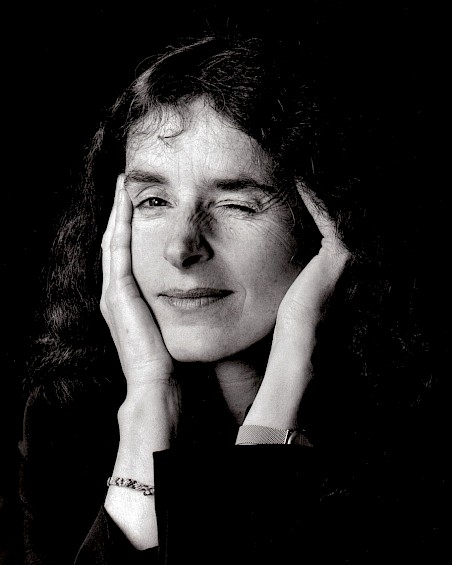 Foto: Wilhelm W. Reinke für das Buch "Das Auge des Künstlers"
Jaschi Klein studied painting and photography at the College of Design in Kiel and at the College of Fine Arts in Hamburg. She spent time abroad for further studies. Since then she has carried out various documentary film projects with Michael Engler in the US and african countries, followed by photography and installation projects as well as exhibitions and has been teaching in Germany and abroad. Her works are in private and public collections. e.g. Philadelphia Art Museum. USA Denver Art Museum, USA. Kawasaki Museum, Tokyo, Japan Encontros Da Imagem, Braga, Portugal Musee de la Photographie, Charlesroi, Belgium Bibliotheque Nationale Paris, France Museum Ludwig, Köln Germany Kunst und Gewerbe Museum, Hamburg, Deutscher Bundestag.
Technical assistance Gisela Meinhold
PRIVATELY AND PUBLICITY SPONSORED PROJECTS (Selection)
1978-80 Hamburg bei Licht (book and exhibition in Old Elbtunnel) Hamburger Senat
1985-87 Don't move (book and exhibition) Fuji Germany
1990-92 Rheinlandschaften (book and exhibition) Stadt DüsseIdorf
1992-93 Pegasus-Project (various actions and exhibitions) with a grant of Deutscher Kunstfonds.
1992 Arche Noah - Project (exhibitions) stern magazine , Polaroid company
1995-98 ,Kunst im Öffentlichen Raum" installations and creative trainings in city
Institutions, sponsored by cultural government from Hamburg.
1995 Project "Oasis" in psychiartric hospital Ochsenzoll. Hamburg
Art-installations and creative work with patients and doctors.
1995-99 Land-Art projects in Schleswig-Holstein.
Art actions at different places. Sponsored by the cultural ministry.
1999-00 "Conferences" performance on bill boards in 8 capital cities of Germany.
TEACHING ACTIVITIES
Since 1980 guest professorships at the Fine Arts Colleges in Germany:
University of Art Bremen,
University of Art Offenbach,
Pentiment Summer Academy Hamburg
in Austria :
in Finland :
University of Art Tampere
Numerous national and international workshops. 
Since 1994 creative training and seminars. eg at Daimler Benz AG and Hugo Boss followed by exhibitions and catalogues of the works produced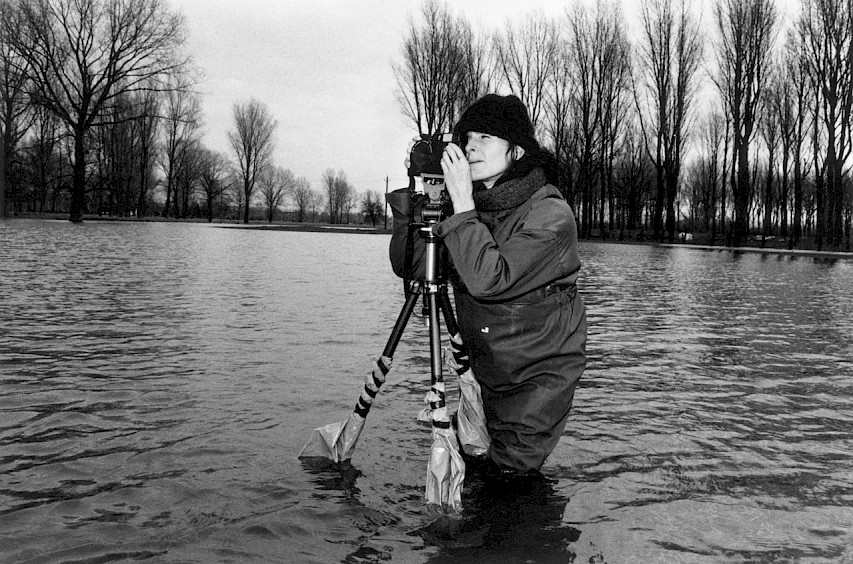 INDIVIDUAL EXIBITIONS (selected)
1981 'Hamburg bei Licht", Alter Elbtunnel, Gallery Levy. Hamburg
1981 Gallery Junod. Lausanne
1982 Perspektiel Gallery. Rotterdam
1983 Perspektiel Gallery. Rotterdam
1984 Fotoforum, Bremen
1984, Cannon Galerie, Amsterdama
1984 Fotografie Oltre,Chiasso,Schweiz
1985 Gallery Jutta Rössner, Stuttgart
1985 Gallery Paule Pia Antwerpen
1985 Gallery Diaframma,Milano
1986 Marcuse Pleifer Gallery. New York
1987 Forum Gallery. Taragona. Spain
1987 Washington Public Library. New York
1987 Photographers Gallery, London
1987 encntros da Imagem, Braga, Portugal
1988 KX Kampnagel. Hamburg
1988 Fotoforum, Frankfurt
1989 Special Photographers Company. London
1989 Marcuse Pleifer Gallery. New York
1989 Benteler Morgan Galleries. Houston, Texas
1989 Fotomuseum Braunschweig
1989 Gallery Binnen. Amsterdam
1990 Nikon Galerie, Zürich
1991 Shadaj Gallery. Tokyo
1992 Gallery Bodo Niemann. Berlin
1992, Galerie Halskratz, Mannheim
1992, Tampere, Finnland, Art Academy
1993 Haus der Fotografie, Prag
1993 Kunst und Gewerbe Museum. Hamburg
1995 Kunststreifzüge - Filmportrait im NDR - Ausstellung Kunsthaus Hamburg
1995 Stadtmuseurn Düsseldorf
1996 Gedok Gallery,
1997 Center of Culture. Stuttgart
1998 Flughafen Hamburg, permanent exhibition
1999 Museum K3. Hamburg. and bill board exihibitions in 8 German capital cities
2000 Expo 2000
2003 HSH-Nordbank, Hamburg
2006 Hafen-City. Hamburg, Art and culture, installation wind- project and exhibition at Koerber Stiftung ,
2007 presentation of my work at Koerber Stiftung
2008 permanent installation kinetik object Sankt Peter,Eiderstedt
2010 Wind-Project, at "Augenweiden", Berlin, Hbf.
2015 Take Maracke, cultural center, Kiel, Landschafts-Konferenz
GROUP EXIBITIONS (selected)
1980 Photokina. Köln
1982 21 European Contemporary Photographers. France, USA, Japan
1983 11 Hamburger Künstler, Kunsthaus. Hamburg
1984 Centre Studio Posillipo, Neapel. Goethe Institut
1984 Bibliotheque Nationale, Paris
1984 Kunsthaus Hamburg, Selbstportraits
1985 Fotofestival Lerida. Spanien
1986 Cava Gallery. Philadelphia, USA
1987 Uroboms — Deutsche Gegenwartskunst, Landesmuseum Schleswig-Holstein,
1987 Mensch in der Landschaft" Museum Ludwig
1987 Exotik in der Kunst". Kunstverein Stuttgart
1987 centro portugues de fotografia, Porto, Portugal
1988 Muse`d'art et d'Histoire, Fribourg, Suisse, exhibition and first price, Triennale
1989 Frankfurter Kunstverein
1989 Centre Culturel. Brussel
1989 Nizza Monat der Fotografie
1989 Amsterdam, Monat der Fotografie
1989 Kleve, Monat der Fotografie
1990 Kulturzentrum, Moskau
1990 Europäische Fotografie, Festival Dublin, Irland
1992 Fotofestival Montpellier
1992 european photographers, art fair, Tokyo, Japan
1992 Schloss Sonderburg, Dänemark
1994 Poiesis, Kunst und Wissenschaft, Universität Hamburg
1994 Museum K3, Hamburg 1995 Galerie Tammen und Busch. Berlin 1995 Kunstmesse. Köln 1996 Land Art Symposium. Dersau, installation and exhibition
1997 Hamburg-Marseille, Palais des arts 2000 Kjubh Kunstverein, Köln
2004 100 Jahre Nordkunst. Husum
2006 Land-Art-Project Elbe, Brunsbüttel
PUBLICATIONS IN TELEVISION
Various documentaries about exhibitions and actions in cultural channels.
Including:
"Starke Frauen - portraits about 7 women of Hamburg, NDR 1997;
"Die Dinge verwandeln' (,.Transformations") – documentary about Jaschi Klein, Cultural Channel NDR